I love these shows!!!
A few of my friends and I love this show. We quote it often. In high school my friend Josh and I would use everything that was happening in our lives and somehow there would always be something in Boy Meets World that would help life make sense. Certain things in our lives would happen and we would think "man, this happened to Corey and Shawn once." And then we would have to wait til that episode came on to see how they delt with it. (we always delt with it before the episode came)
I recently purchased the first three seasons of BMW and I am looking forward to when the next few are realeased.
Amber and I try and watch a couple episodes a night. Remembering the good old days, and really wishing life could be that easy again.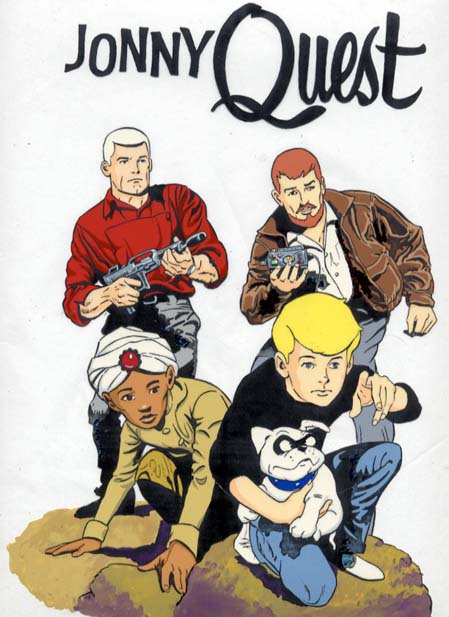 Okay. Seriously, who doesn't love this show? This is totally the guys show of the century. I love the old Johnny Quest and the new Johnny Q. I used to come home from school and watch this show on Cartoon Network. Now, they have moved it over to a new network called Boomerang. I was able to watch this show with Clark in India. He may be five, but he liked the show. We would watch it sometimes when it came on at 6.
The Quest adventures are some of the coolest. All the gadgets were cool too, but who could ever replace the wonderful mutt Bandit! What a great name for a dog and what a great dog on the show.
Oh yeah, who wouldn't want to have a good friend who is Indian as well? Hadgi! The boy wonder of the show.
Man, I wonder if Johnny Q is out on DVD. I need to shell out a few bucks for those. Good old fashioned entertainment right there.